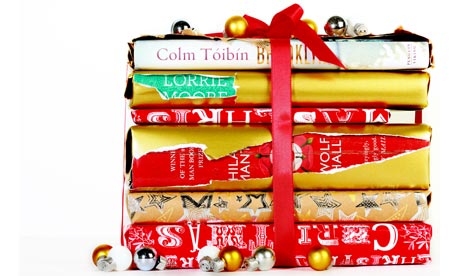 The Polar Express
The Polar Express was written by Chris Van Allbusrg in 1985.
It's the night of Christmas Eve and a child whose name isn't mentioned, splees in his bedroom and he doesn't believe in Santa Claus. But that night he hears a train whistle, The Polar Express,
which will take him to the Noth Pole, to Santa's house. During the trip he meets many children who love drinking hot chocolate and they sing Christmas songs all together. When he arrives at the North Pole, he meets Santa Claus and he starts believing in him. Santa gives him a bell whichhas the same sound of Santa's sleigh.
How the Grinch Stole Christmas!

The protagonist is the Grinch, a monster who he hates Christmas. He always steals presents from
children. He likes being bad and he wants to destroy this festivity. He doesn't understand that real
Christmas is in the heart not in money.But at the end of the story a child makes him change his
mind, so he starts having real feelings and loving Christmas!
Let it Snow
in 2015. Each author has written a story which is connected to the others by an invisible thread
like the magic of the Christmas. On Christmas day there is a big snowfall and the train of Gracetown gets stuck. After that the three authors start their stories involving many characters.
These tales are love stories and if you are a romance lover and a Christmas lover you must read them!
Letters from Father Christmas
This book includes all the letters that Mr J. R. R. Tolkien has written to his children pretending to
be Santa Claus. He continued writing those letters for thirty years to make his children happy and
joyful on Christmas day. However, he didn't write those letters to be a good father, he wrote them
to increase his fantasy.
A Christmas Carol
The main character is Ebenezer Scrooge, an old financial expert who is miser and stingy and hates Christmas. The story starts on Christmas Eve when Scrooge, after a work day , comes back home. There he finds his dead friend Marley, who tells him to become more geneuros and kinder, because if he continues behaving in that way, when he dies he will suffer a lot in overland. Scrooge doesn't believe his freiend , so he goes to bed. At midnight a ghost comes to Scrooge and shows him his childhood, when he used to love Christmas and be with other people.
After the ghost of Christmas past, Scrooge comes back home and he finds the ghost of Christmas present , who is waiting for him. The ghost shows Sgrooge many happy families during the Christmas dinner , in particular Cratchic's family. After the ghost of Christmas present, Scrooge meets the ghost of Christmas yet to come, who shows him the Christmas day of the next year. Scrooge gets very sad, because he is dead and all the people are happy for that.
When he gets up the mornig later, he changhes his behaviour, he becomes a good, kind and happy person and he starts doing charity and help to the poorest people.